Last week the Department of Mineral Resources (DMR) released its 2016 statistics for mine health and safety, which were met with a mixed reception.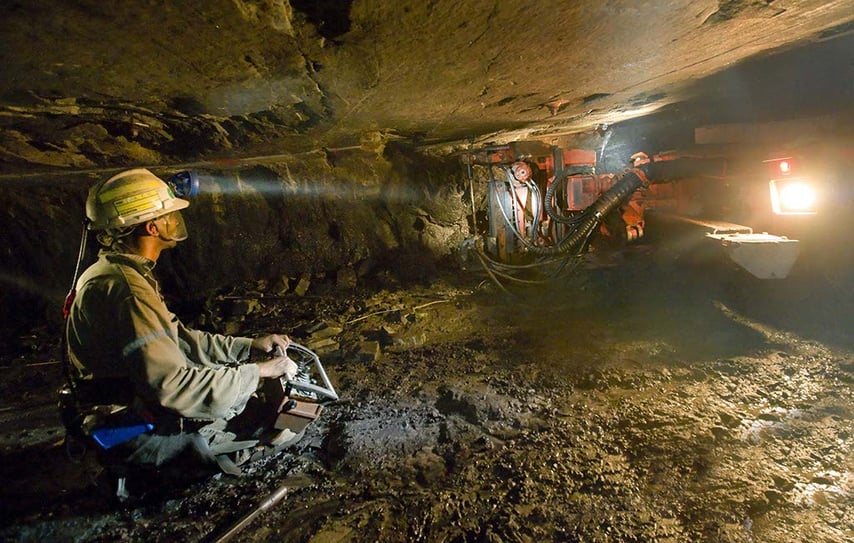 In a nutshell, here's how things look…
---
The number of miners killed in mines last year fell 5 per cent, to a record low of 73 (from 77)
The industry recorded 2 662 injuries
Injuries in the sector decreased by 15 per cent in the period from the 3 138 injuries reported in 2015
The gold and platinum mines accounted for 57 of the 73 fatalities in the industry, with the coal sector recording four deaths in the period
Fatalities from illegal mining activities were not included in the statistics
Four miners have already lost their lives this year
The majority of injuries in the sector were attributed to repeat accidents
The department is coming out strong against negligent companies
DMR Minister Mosebenzi Zwane said compliance to mine and safety was non-negotiable and the department wanted to prosecute companies that prioritised profits ahead of the lives of their workers.
'The department has initiated discussions with the National Prosecuting Authority (NPA) to strengthen the ability to prosecute those negligent in their responsibilities, in as far as fatalities, injuries and occupational diseases in the sector are concerned,' Zwane said.
He said the department would not hesitate to apply section 54 of the Mine Health and Safety Act. Last year, the DMR shut down Sibanye Gold's Kroondal mine after an accident occurred. Section 54 empowers the government to stop mining activities in the event of an accident.
Where do the unions stand?
Upon release of the statistics, the three major unions in the mining sector united in calling for an end to the bitter rivalry among themselves and to work together to eradicate deaths and injuries in the sector. This call for solidarity comes after 73 miners died last year, with 2 662 injuries recorded in the industry.
Reacting to the DMR's release, the National Union of Mineworkers (NUM), the Association of Mineworkers and Construction Union (Amcu), and Solidarity agreed that the contestation among the unions had led to employers relaxing their health and safety standards, to the detriment of the workers.
The silver lining
The safety performance of South African mines compared favourably with sectors, such as construction in South Africa and similar mines in the US, Australia and Canada. The South African coal mines continue to be among the safest mines in the world.
---
Related mining topics
Sustaining zero harm in a mechanised mining environment
Innovative mining technologies and the effect of man–machine interaction on OHS
Sources:
http://www.iol.co.za/business-report/companies/unions-unite-as-mine-fatalities-decrease-7459025
http://www.gov.za/speeches/minister-mosebenzi-zwane-releases-2016-mine-health-and-safety-statistics-19-jan-2017-0000
---