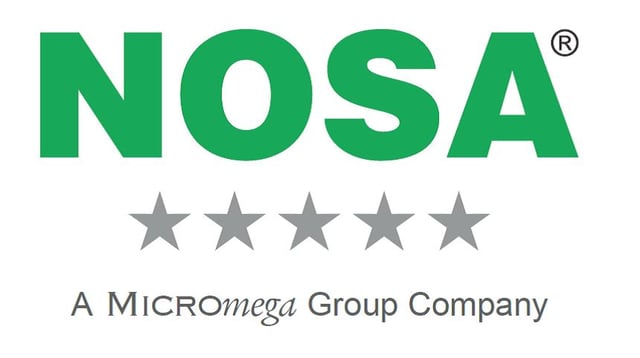 NOSA, a member of the MICROmega Holdings Limited "MMG" group of companies, is pleased to announce the acquisition of the Occupational Hygiene "OH" and Occupational Health and Safety Divisions "OHS" from LexisNexis Legal & Professional, part of RELX Group. According to Greg Morris, Chief Executive Officer at MMG, "The acquisition of the divisions provides NOSA with an experienced team of health and safety consultants, along with expanding NOSA's footprint in the occupational hygiene sector."
The transaction will position NOSA as one of the leading providers of occupational hygiene services in the country. It also allows NOSA to expand its client base and build on its reputation as the largest provider of occupational health and safety services in Africa.
According to Greg Brown, Executive Director at LexisNexis, "While the OH and OHS training and consulting businesses have delivered an excellent value proposition to our customers, it is highly specialised in the health and safety vertical and therefore no longer fits with our strategy to provide leading legal information and compliance solutions."
Brown continued, "We are therefore pleased to have found a natural owner in the form of NOSA, who will retain all key OH and OHS staff, as well as the course material and intellectual property relating to this part of our business. This will ensure our customers will receive the same level of expertise, service and relationships that they enjoyed at LexisNexis."
NOSA has made a number of acquisitions over the past 18 months, which have allowed the company to expand its product offering into food safety, e-learning training and laboratory services. The acquisitions have enabled NOSA to provide a holistic service to its extensive client base, along with providing a product range that underpins NOSA's international growth strategy.
About NOSA:
NOSA is the leading provider of occupational health and safety services in Africa and provides services to companies on five continents. NOSA has a national footprint of offices across southern Africa and employees over 500 health, safety, environmental, quality and food safety specialists. The company has a proven track record of reducing injuries and fatalities in the workplace and provides products and services to all sectors of industry.
About LexisNexis Legal & Professional:
LexisNexis Legal & Professional is a leading global provider of legal, regulatory and business information and analytics that help professional customers make more informed decisions, increase productivity and serve their clients better. As a digital pioneer, the company was the first to bring legal and business information online with its Lexis® and Nexis® services. Today, LexisNexis Legal & Professional harnesses leading-edge technology and world-class content to help professionals work in faster, easier and more effective ways. Through close collaboration with its customers, the company ensures organisations can leverage its solutions to reduce risk, improve productivity, increase profitability and grow their business. LexisNexis Legal & Professional, which serves customers in more than 175 countries with 10 000 employees worldwide, is part of RELX Group, a global provider of information and analytics for professional and business customers across industries.
Contact NOSA for more information:
General enquiries: info@nosa.co.za
Marketing and events: courtney.lawrence@nosa.co.za
Press releases: nadia.pisanti@nosa.co.za
The digital platforms for NOSA are: www.nosa.co.za as well as being available on social platforms.