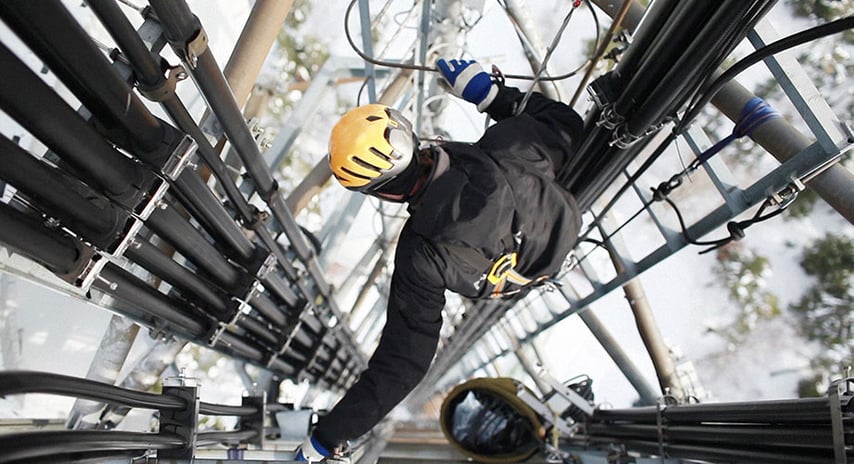 There is a continuous demand for identifying new and creative ways to mitigate hazards in the workplace. In face, workplace health and safety risks not only have a tremendous impact on the livelihood and wellbeing of emplyees accross all industries, but they can be exceptionally costly to companies that need to address on-the-job injuries. A significant number of employees suffer from a slip, trip or fall injury every year, sometimes costing employers hundreds of thousands of rands for each incident.
---
The health and safety landscape is constantly changing, with new amendments and regulations coming into effect. Which is why, at the end of another tough year, we take a look at the trends that had an impact on 2016, with a view to assessing how they will affect us for what lies ahead in the new year. Hopefully, this will enable everyone to equip themselves with what's to come.
Below are four key trends that your organisation needs to be aware of.
Trend #1: Psychosocial, depression, and obesity issues
The ongoing and emerging trend of psychosocial, depression, and obesity issues will continue to impact safety. And while many organisations typically address psychosocial issues after an employee is depressed about being injured, it will be even more vital for employers to identify employees who bring depression and other social issues to the job day to day – before an incident occurs.
It's no surprise that if an employee is dealing with depression, experiencing marital challenges, or has just lost a loved one, this will affect his or her mental capability to perform a job. In fact, studies show that in any given year, 9.5 percent of the adult population will suffer from a depressive illness. In addition, studies show that depression is a major cause of disability, absenteeism, lack of presenteeism, and productivity loss among working-age adults. That's why it's critical for managers to identify these issues early and to offer solutions that will help employees to cope with their issues so that they don't have an impact on the workplace or escalate into a claim.
Moreover, if employees are challenged with obesity and their obesity is impacting their job performance, it's important for employers to offer fitness and wellness solutions to help the employees on their journey to recovery.
Trend #2: Opioid addiction
Drug abuse and addictions will continue to be a growing concern, with many people living with prescription opioid abuse or dependence. A growing concern is how pain killer addiction is being driven by the tremendous number of workers' compensation injury claims each year. This is why it's essential for organisations to take on even more prevention programmes to stop the addiction cycle by preventing the injury from occurring in the first place.
Simple prevention solutions, such as:
work-site evaluations
on-the-job fitness solutions
functional job analysis, and
on-site ergonomics training
can significantly reduce workplace injuries and break the addiction cycle.
Moreover, it's important to remember that 'an ounce of prevention is worth a pound of cure'. This is especially significant if you consider that doing a pre-work screen on a candidate is a small prevention investment, as compared to having to pay thousands in medical bills or ongoing disability costs for an injured worker or for one who never returns to the workplace.
Trend #3: Predictive analytics and Big Data
This year, we started to see even more of a shift toward organisations using Big Data and predictive analytics to help injured workers return to work more efficiently. Predictive analytics uses technology and statistical methods to search through massive amounts of information, analysing it to predict outcomes for individual patients. That information can include data from:
past treatment outcomes
information on pre-injury conditions
insights on an individual's anticipated reaction to prescription drugs based on his or her bio makeup, and
even determining the likelihood of diseases, helping physicians to predict future wellness.
Trend #4: Temporary and contractor liabilities
In 2016, it became imperative for companies to start investing in workplace safety and prevention solutions for their temporary and contract employees. It's critical that organisations take more time on the front end to ensure they are hiring the right contractors to fill positions and to train them on the right way to perform job duties.
Instead of rushing to hire temporary workers, it's important that organisations take their time and avoid skipping over key steps, such as conducting background checks or pre-work screenings on potential candidates. A pre-work screen allows companies to identify an applicant's ability to perform the physical demands of a specific job. If the test shows that a temporary employee can't perform the physical requirements of the job, the hiring manager may want to consider him for another position, or explore alternative options.
By factoring in these latest trends into workplace safety strategies, companies will be better equipped at mitigating business liabilities and other risks. The good news is, there will be new and innovative solutions launching that will help organisations address these pressing concerns in the new year, and in the years ahead.
---
Source:
This piece was curated from https://ohsonline.com/Blogs/The-OHS-Wire/2015/12/2016-Workplace-Safety-Predictions.aspx
---