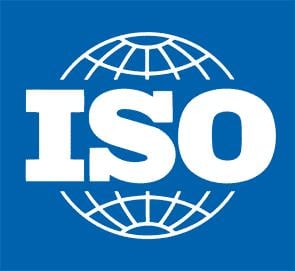 Well, unless you've been existing in a vacuum for the last few years, you'll know the key update is ISO 45001, and it is intended to replace OHSAS 18001. Let's take a look at the two standards, assess how they differ, and see what this will mean for all of us.
What is OHSAS 18001?
The OHSAS 18001 standard is based on the similar ISO 9001 and ISO 14001 Plan - DO - Check - Act structure. To achieve certification to OHSAS 18001, as an organisation you must have a health and safety management system compliant with the requirements of the OHSAS 18001 standard. The standard also requires you to have appropriate health and safety policies, procedures and protocols to ensure it is a safety conscientious organisation.
Checklist: This is what an OHSAS 18001-compliant HSE management system looks like
You've:
formulated an occupational health and safety management system (OHSMS), and established an occupational health and safety (OHS) manual in which you've determined the scope of the OHSMS
established an occupational health and safety policy, as well as OHS objectives and programmes
ensured that documents and record keeping is controlled and monitored
implemented and maintained a procedure to identify hazards, assess risks and determine controls in the workplace
maintained procedures to ensure all employees have identified, communicated and assessed their compliance with applicable occupational health and safety legislation
defined resources, roles, responsibilities, accountability and authority with regard to the OHSMS
implemented an adequate occupational health and safety communication, participation and consultation process
maintained good operational control
planned emergency preparedness and response
met the strict criteria for incident investigations (with proof)
identified and dealt with the OHS non-conformities by applying the necessary corrective and preventative action
monitored and measured the occupational health and safety performance of the organisation
ensured that the system is periodically audited and reviewed at a management level.
Quick refresher: What is ISO 45001?
The standard will forge greater links between your OHS strategy and the organisation's overall strategy.
There will be greater integration into the core organisational processes.
You will be more likely to consider your OHS performance in relation to the organisation's strategic planning process.
The common terms and definitions will make your work life easier.
You will enjoy reduced bureaucracy.
There will be better implementation, integration and maintenance of standards.
It will be easier to demonstrate the benefits of having robust management systems in place.
ISO 45001 is intended for use by any organisation, regardless of its size or the nature of its work, and can be integrated into other health and safety programmes such as worker wellness and wellbeing. It also addresses many, if not all, legal requirements in this area.
What is ISO 45001's status?
It is due for its second stage of enquiry (DIS) in May, with a proposed approval date of November 2017 and an expected publication date of February 2018.
How to prepare for the transition to ISO 45001
This is a unique opportunity to integrate with the recent updates to ISO 9001 and ISO 14001. Make sure that you have made your management team aware of the changes coming and evaluate the resources you will require.
It is also advisable to develop a transition plan. It will depend on your organisation's current status. If you are currently close to certification to OHSAS 18001, then you can continue as is, as certification bodies will issue OHSAS 18001 certificates for the rest of this year. If you are in the early stages, then you may want to consider modelling your system on ISO/DIS 45001 (a system meeting the requirements of ISO/DIS 45001 will meet OHSAS 18001).
If you are currently certified to OHSAS, you can expect substantial changes to your management system. It might be useful to carry out a gap analysis against the requirements of ISO 45001. Here is what you can do:
Align your documentation with ISO 45001 requirements.
Update your occupational health and safety policy.
You may need to update your manual and procedures.
Train internal auditors and other key personnel on the new standard.
Your transition period is likely to last for two to three years. Certification bodies will develop and provide transition guidance documents.
Sources:
http://certificationeurope.com/what-is-ohsas-18001/
https://www.iso.org/iso-45001-occupational-health-and-safety.html