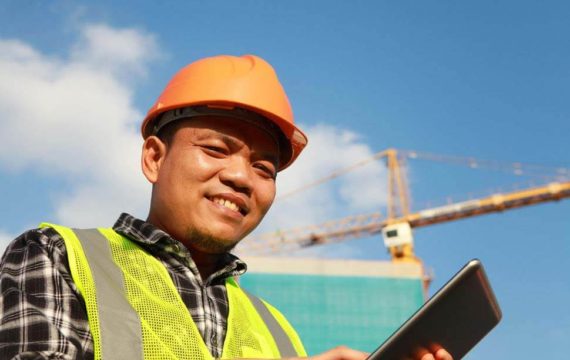 Granted, this could be a matter of opinion but it's a reality that showing (in other words, demonstrating), is usually the most effective way to teach others 'best practice'. We're talking about videos.
Today's blog takes a look at how this specific social media tool can be applied – both internally and externally – as a force for promoting safety.
Videos as safety triggers
Videos can be useful teaching tools to:
introduce new topics,
raise issues, or
set up situations for discussion by participants.
The use of videos as triggers is one method for engaging your audience and encouraging participation. A good trigger video presents a scene, problem, or a situation without providing specific answers to open-ended questions a training facilitator will pose. This leaves plenty of room for discussion and encourages an active learning process.
Topics currently covered on YouTube
YouTube currently contains over 1 000 historic films and film clips on a wide range of workplace and environmental health and safety topics. These films and film clips are excellent triggers for discussions and will liven up training, especially refresher classes.
But YouTube isn't the only option… it's one of them.
9 HSE video sources to create triggers your workplace safety training
YouTube workplace and environmental HSE video clips
These films and clips show the rich history of workplace and environmental health and safety, and can help in understanding today's issues. Most are in the public domain. A keyword search tool is available on the channel homepage. Below each video on its page is a section for written material describing the original source, historical information and how the clip continues to be relevant. Links to additional sources of information are also provided.
US Chemical Safety Board (CSB)
The US Chemical Safety Board (CSB) videos are based on actual CSB investigation findings, determinations of root causes, and safety recommendations. The CSB has produced 28 safety videos as part of its mission to prevent accidents. CSB videos can be downloaded from its website's 'video room' and their channel (YouTube.com/USCSB). CSB safety videos are not copyrighted or copy-protected, and you are free to duplicate use and distribute them as you see fit.
The EPA's Environmental Response Television (ERTV)
This site contains more than 50 documentary-style videos showing:
unique hazardous waste sites and emergency responses
site investigations
alternative clean-up and treatment technologies
hazmat exercises.
The site was begun by the EPA in1998 and is a great source of videos for hazardous materials training. Several new videos are added each year. Video topics include the 2001 anthrax investigations and clean ups, meth lab investigations, the EPA's responses to the Katrina and Rita hurricanes, radiation site remediation and its response to the Libby Asbestos tragedy. The videos are available for free (with a limit of six per order).
The Health and Safety Executive
The Health and Safety Executive (HSE) is the national independent watchdog for work-related health, safety and illness. It acts in the public interest to reduce work-related death and serious injury across Great Britain's workplaces. It offers links to several safety videos, covering a range of topics.
Napo is an idea conceived by a small group of HSE communications professionals in response to the need for high quality information products to break down national boundaries in Europe and address the diverse cultures, languages and practical needs of people at work. The films are not designed to provide comprehensive coverage of a topic, nor should they be seen as training or teaching films. The role of Napo and is to provide an appetiser to HSE through engaging characters, amusing story lines, and a humorous and light-hearted approach. 'Safety with a smile' is Napo's contribution to safer, healthier and better workplaces. Each film is co-produced by a number of European Institutions. The European Agency for Safety and Health at Work in Bilbao, Spain has funded the development of the website.
National Institute for Occupational Safety and Health (NIOSH)
The National Institute for Occupational Safety and Health (NIOSH) is the United States federal agency responsible for conducting research and making recommendations for the prevention of work-related injury and illness. NIOSH videos cover a variety of topics related to safety and health, including many on mining. Some describe new processes developed by NIOSH research programmes. Others provide excellent content that can serve as the basis for training exercises. NIOSH videos can be ordered from the NIOSH Publications Office, downloaded, or viewed online at their website. NIOSH also has a YouTube channel.
Occupational Safety and Health Administration (OSHA)
The Occupational Safety and Health Administration (OSHA) is the United States federal agency responsible for assuring safe and healthy working conditions, by setting and enforcing standards and by providing training, outreach, education and assistance. OSHA has a small but growing number of videos covering a range of issues and workplaces. Unfortunately, the videos are not collected in one place but are scattered throughout the website.
WorkSafeBC is dedicated to promoting workplace health and safety for the workers and employers of British Columbia, Canada. It consults with, and educates, employers and workers, and monitors compliance with the BC Occupational Health and Safety Regulation. WorkSafeBC has a large collection of several hundred videos, many of which can be useful for workers across the globe. It also has a useful YouTube channel.
Internet Archive Moving Images Library
The Archive's Moving Images Library contains tens of thousands of digital movies uploaded by users, which range from government and industrial films to classic full-length films, to newsreels, to cartoons and concerts. More are added each day. Many of these videos are in the public domain and available for free download. A search engine allows for navigating this enormous collection of digital films.
3 tips for compiling your own videos
You need not rely solely on those clips compiled and created by others. But, if you are going to venture into making your own safety films, keep this advice in mind:
Beware of falling into well-worn techniques when compiling your own videos: The traditional use of video relies heavily on a 'how to' approach to providing information and specific answers. Try avoid doing this, as it almost always guarantees that participants will become passive, resulting in incorrect assumptions of how much viewers are learning.
Videos used for triggers should be short, generally not more than a few minutes in length.
It needn't be a lengthy or expensive process: If you're a facilitator, using current digital technology, you can readily create original video triggers. Clip appropriate scenes from existing digital video, using simple and widely available editing software, such as Microsoft's Window MovieMaker. Inexpensive digitising hardware can be used to easily convert older videos in VHS and other formats, common before 2000. Just remember to credit anything taken or borrowed from someone else's efforts.
Sources:
http://www.ishn.com/blogs/16-thought-leadership/post/104628-is-social-media-dead-for-safety-professionals
http://www.coshnetwork.org/using-social-media-promote-workplace-health-safety
http://www.coshnetwork.org/sites/default/files/Social%20Media%20Workshop%20Creating%20Video%20Triggers.pdf
http://www.coshnetwork.org/sites/default/files/Social%20Media%20WorkshopHistoric%20Workplace%20and%20Environmental%20Health%20and%20Safety%20Films.pdf