There is no single, universal health and safety solution. Every situation is different, every company is unique. This means there will be a range of factors you'll need to consider when assessing your workplace's risk, and the measures you'll enforce to manage and minimise these. Here are six services or products that you may need to consider and what to look for when selecting a service provider…
Fire risk services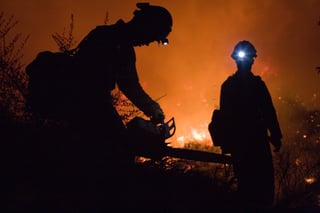 Look for a company that offers risk management services to all business sectors. Its main objective should be to assist clients in limiting hazards in the workplace, while at the same time ensuring that you, as the client, are prepared for any emergency situations that may arise.
Effective management ensures that your most valuable assets are protected and provides for the continuity of operations for the foreseeable future. Using the very best industry professionals, a credible and established supplier will be able to guarantee that you receive professional services at all times. Its services should ideally include the following:
Fire safety audits
Fire risk assessments
A comprehensive range of fire training
Evacuation awareness training and evacuation drills
Development of emergency and evacuation plans
---
Agriculture services
Sustainable development is only possible with ongoing support and continuous training. It is key to focus on training, education, consulting and support systems for the African farming and agricultural sectors. Your chosen service provider must also strive to: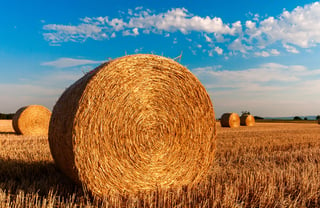 empower people through appropriate agricultural training and education
ensure that modern and conservation agricultural techniques and methods are disseminated through training to protect and conserve the environment
be a catalyst for the African farmer to commercialise and generate profit from their farm business, thereby sustaining their families and helping grow the rural economy
achieve long lasting success and impact; as such systems must be in place to achieve sustainability, both environmentally and through continuous support from improved agricultural extension and support.
---
Safety in schools
There is a growing awareness among schools and other education institutions that SHE matters need to be taken seriously and require active management. There have also been calls from education institutions for a system that meaningfully reflects a school's unique character, focusing on the wide range of risks to both students and staff.
If you work at a school, and in need of SHE services, ensure that whichever company you choose is a corporate member of the Independent Schools Association of Southern Africa (ISASA) and that the health and safety management system it has developed was done in consultation with ISASA. As a corporate member, the company will also be a preferred supplier of HSE services to ISASA member schools.
---
Health and safety products
Part of an effective health and safety management system will include providing a wide variety of products, equipment and signage to assist your staff in maintaining the standards you have set. This will assist in the implementation and enhancement of occupational risk management programmes, including:
DVDs, posters, registers
flags and grading board Items
audit workbooks
incident investigation dockets/workbook
SHE activity planner/toolbox talks
OHS Act (full version)
system kits/construction kit (a set of flexible, easy-to-use tools that assist with the implementation and improvement of an occupational risk management system).
---
Auditing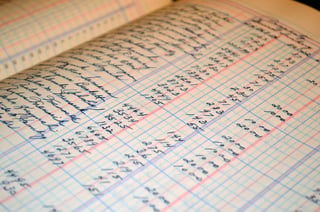 There is a range of certification services, from basic legal compliance audits to integrated safety, health and environmental management system audits. A baseline audit will identify deviations between your SHE management system and that of the service provider you use. The baseline audit serves as a consultation exercise. The audit focuses largely on the management of SHE risks. If you are interested in receiving a grading on your system, then further emphasis will focus on awarding effort scores.
A grading audit is conducted to determine the status of a client's risk management system and conformance against the requirements of the applicable protocol. The audit is conducted annually or more frequently, if you (as a client) request it. The audit team provides an independent audit outcome to you in the quest to uphold the best principles of SHE risk management in everyday business operations. You should view the audit process from a risk-driven perspective. Measurement and evaluation of standards are measured in accordance with process/site specific risks rather than fixed and/or invariable criteria. The audit will identify your company's strengths, weaknesses and opportunities for improvement in the day-to-day management of your safety health and environmental risks.
The audit team identifies non-conformances and offers solutions through consultancy and training products. From formulating safe work procedures to monitoring environmental pollution; from assessing due diligence to eliminating occupational hazards, your team of experts will help you negotiate and manage the challenges of modern business. The audit system will be driven by risk, thus, minimum requirements can be tailored to the specific hazards of your specific industry, corporate and national requirements.
---
Training
You cannot guarantee an efficient and effective health and safety management system without staff who know what they are doing. Although you will no doubt look to hire the best and brightest in the industry, if legislation changes or you bring new equipment in, you will need to train all your employees.
When you are on the lookout for training providers, it is a good idea to source one with experienced full-time facilitators who can ensure the effective transfer of skills in the workplace. Training programmes should be based on modern occupational risk management principles, which equip employees of all levels with the knowledge and skills to:
reduce workplace incidents
create healthier workplaces
identify and manage environmental impacts in an integrated manner.
You need training programmes that can be adapted to suit your own needs, at your own pace, in your own working environment. It may also be advisable to enlist a training provider that can present selected courses on site, at your own convenience.
The training that your employees may require could fall into any of the following categories:
General and introductory courses
SHE representative/supervisory courses
Specialised courses, such as:
SAMTRAC (US244283)
SAMTRAC International E-Learning
NEBOSH International General Certificate (IGC)
Firefighting and first aid courses
Advanced SHE legislation courses, such as:
SAMTRAC for Mining (US244283)
ISO 9001
ISO 14001
ISO 22000
OHSAS 18001
Working@Heights