Everyone needs a benchmark – how can you know whether what you're doing is good enough, if you have nothing to compare it to? Take this quick quiz to see how your HSE efforts measure up. We've included a range of questions from general safety to HSE leadership. See how you compare at the end of the quiz, where we've posted the answers.
Good luck!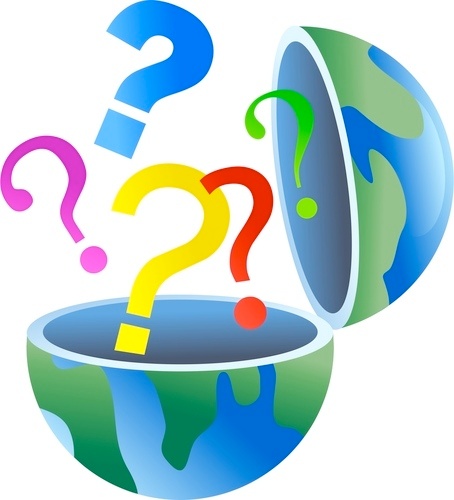 General
1. The most important reason for carrying out a risk assessment is to:
a. Reduce staff training needs
b. Check that employees understand health and safety
c. Ensure employees receive the right training
d. Prevent accidents occurring in future
2. Which of the following is a description of manual handling?
a. The automated transportation of objects
b. Using a team of people to push a load
c. The use of a conveyor belt system
d. Any action involving physical effort to move an object
3. Which of the following would prevent injuries from occurring at work?
a. Keeping the workplace tidy
b. Wearing light clothing
c. Lifting heavy objects with a bent back
d. Keeping lighting to a minimum
4. Which of the following statements is likely to result in an injury to the operator?
a. Selecting the right tool for the job
b. Wearing safety goggles or glasses
c. Using a tool with loose handles
d. Keeping cutting tools sharp
Working at height
5. Which of the following would be classified as a fragile surface when working at height?
a. Roof tiles
b. Wooden beams
c. A skylight
d. Metal rafters
PPE
6. It is important to wear PPE because:
a. It looks right
b. It protects tools
c. It protects you
d. It is what an employer tells you to do
7. Which of the following lists only contains PPE?
a. Dust mask, safety goggles and ear defenders
b. Ear defenders, reading glasses and trainers
c. Thermal gloves, machine guard and overalls
d. Machine guard, dust mask and safety goggles
8. You can find guidance on using and servicing PPE:
a. In the manufacturer's instructions
b. In an accident book
c. Within health and safety leaflets
d. By asking an employee
Emergency
9. There are how many MAIN types of fire extinguisher?
a. Nine
b. Two
c. Four
d. Seven
10. Your first aid kits must be available to:
a. Health and safety personnel
b. All staff
c. Everyone over the age of 18
d. Qualified first aiders
Hazardous chemicals
11. Where should you find information regarding the disposal of old chemical products?
a. By contacting the manufacturer
b. On the product sheet or side of the container
c. On the internet
d. At the local library
HSE Leadership
12. Which of the following qualifies as taking appropriate action in relation to health and safety matters?
a. Possibility of unlimited fines for non-compliance, which are uninsurable
b. Possibility of civil claims for damages, which although uninsurable, will absorb management's time and drive up insurance costs
c. Reputational damage to the organisation and its senior management
d. Possibility of losing the competitive edge in certain types of tender for new businesses
e. All of the above
13. Employers are required to disclose information to safety representatives, which is necessary for them to carry out their functions. This does not include one of the following:
a. The introduction of any measure at the workplace that may substantially affect their health and safety, for example changes in work systems
b. Procedures for applying for time away from work
c. The information employers must give to employees about risks to health and safety, and the preventative measures
d. The planning and organising of health and safety training
14. Developing a safety culture begins with senior management's commitment. Which of the following activities is not needed to embed the necessary changes?
a. Proper provision of the necessary information, tools and equipment workers need to operate safely
b. Provision of adequate and ongoing training
c. Maintaining the co-operation of the workforce
d. Provision of effective first aid training
15. The legal responsibilities of an employer regarding health and safety include:
a. Charging employees for replacing damaged or lost PPE
b. Providing safe systems of work for all employees
c. Taking out additional insurances for dangerous work
d. Ensuring only one member of staff works on a dangerous job
16. As an employer, what are the safe systems of work you provide designed to do?
a. Make the job progress more quickly
b. Help stop employees from having accidents
c. Help stop employees and anyone else on the site from having accidents
d. Prevent visitors to the site from having accidents
Quiz answers:

1

d

;

2

d

;

3

a

;

4

c

;

5

c

;

6

c

;

7

a

;

8

a

;

9

b

;

10

b

;

11

b

;

12

e

;

13

b

;

14

d

;

15

b;

16

c
Sources:
http://www.shponline.co.uk/quiz-health-and-safety-leadership/
http://www.shponline.co.uk/quizzes/
http://www.proprofs.com/quiz-school/story.php?title=health-safety-test_1
http://www.bordereta.com/Quizes/Beta-Health&Safety_General.htm
http://workersoftomorrow.com/resources/quiz/
http://www.ouchtraining.co.uk/courses/health-and-safety-courses/health-and-safety-quiz/
http://www.highspeedtraining.co.uk/hub/health-safety-quiz/
http://cscsexams.com/18-free-cscs-mock-test-questions-general-responsibility.html
http://cscsexams.com/9-cscs-heath-safety-mock-test-quiz-questions.html