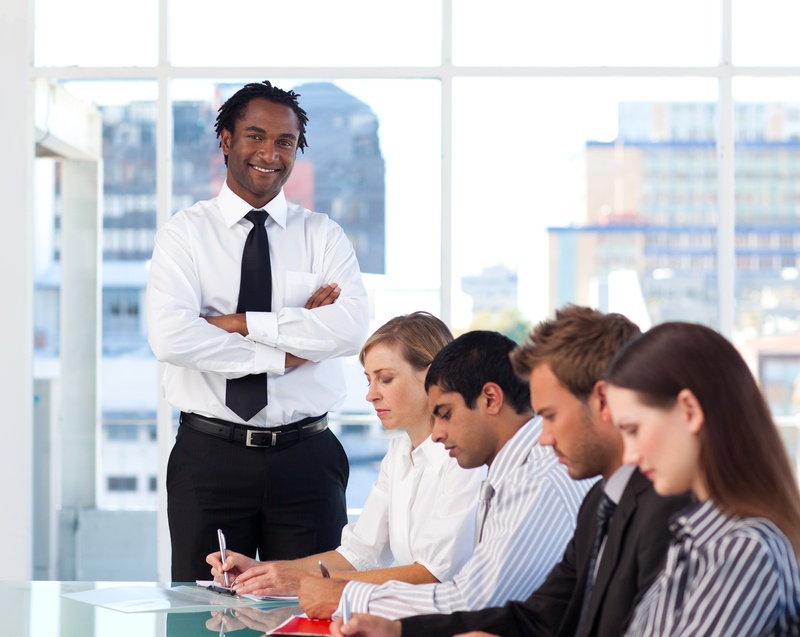 Although it's already been almost two years since ISO 9001 was revised, you may still be a little hazy on the details. So we thought we'd take the opportunity to break the main points down for you.
Recap: What is ISO 9001?
ISO 9001 is the world's most popular and most commonly used standard for quality management systems.
A standard is not a law, but an agreement or best practice that an organisation can apply voluntarily. A standard reflects a good level of professionalism. A quality management system is a tool with which an organisation can determine how it can meet the requirements of its customers and the other interested parties that are involved in its activities.
With over 1.1 million certificates issued worldwide, ISO 9001 helps organisations demonstrate to customers that they can offer products and services of consistently good quality. It also acts as a tool to streamline their processes and make them more efficient at what they do. Acting ISO Secretary-General Kevin McKinley explains: 'ISO 9001 allows organisations to adapt to a changing world. It enhances an organisation's ability to satisfy its customers and provides a coherent foundation for growth and sustained success.'
What are the benefits of ISO 9001?
An ISO 9001 quality management system:
shows that you provide products and services of consistent quality;
shows that you provide products and services that meet the customer's requirements, comply with the law and legislation, and meet the organisation's own requirements;
can help you streamline your business processes and continuously improve them.
There are two additional benefits:
ISO 9001 helps you increase customer satisfaction;
ISO 9001 is positive for your image: you show that you comply with internationally-recognised quality standards. This is often a requirement for customers and suppliers to do business with you.
Who determines, checks and manages ISO 9001?
ISO 9001 is managed by the International Organization for Standardisation (ISO) in Geneva, Switzerland. ISO is an independent membership organisation and the world's largest developer of voluntary international standards. ISO 9001: 2015 was developed by the ISO / TC 176 / SC 2 – Quality Systems Technical Committee.
Remember: ISO does not provide certification or conformity assessment. This is performed by accredited certification bodies. These are establishments that evaluate an organisation's management system and certify them with respect to the published standards.
Why was ISO 9001 revised?
All ISO standards are reviewed every five years to establish if a revision is required to keep it current and relevant for the marketplace. ISO 9001: 2015 is designed to respond to the latest trends and be compatible with other management systems, such as ISO 14001.
What are the main changes to the standard?
The new version follows a new, higher level structure to make it easier to use in conjunction with other management system standards, with increased importance given to risk.
Nigel Croft, Chair of the ISO subcommittee that developed and revised the standard, refers to the revision as an 'evolutionary rather than a revolutionary' process. 'We are just bringing ISO 9001 firmly into the 21st century. The earlier versions of ISO 9001 were quite prescriptive, with many requirements for documented procedures and records. In the 2000 and 2008 editions, we focused more on managing processes, and less on documentation.
'We have now gone a step further, and ISO 9001: 2015 is even less prescriptive than its predecessor, focusing instead on performance. We have achieved this by combining the process approach with risk-based thinking, and employing the Plan-Do-Check-Act cycle at all levels in the organisation.
'Knowing that today's organisations will have several management standards in place, we have designed the 2015 version to be easily integrated with other management systems. The new version also provides a solid base for sector-quality standards (automotive, aerospace, medical industries, etc.), and takes into account the needs of regulators.'
Kevin McKinley concludes, 'The world has changed, and this revision was needed to reflect this. Technology is driving increased expectations from customers and businesses. Barriers to trade have dropped due to lower tariffs, but also because of strategic instruments like International Standards. We are seeing a trend towards more complex global supply chains that demand integrated action. So organisations need to perform in new ways, and our quality management standards need to keep up with these expectations. I am confident that the 2015 edition of ISO 9001 can help them achieve this.'
I am certified to ISO 9001: 2008. What does this mean for me?
Organisations have been granted a three-year transition period (following the revision's publication) to migrate their quality management system to the new edition of the standard. This means you should have migrated by the end of 2018.
Sources:
https://www.pauwelsconsulting.com/blog/iso-9001-2015/
http://www.iso.org/iso/news.htm?refid=Ref2002
http://www.iso.org/iso/home/standards/management-standards/iso_9000/iso9001_revision.htm