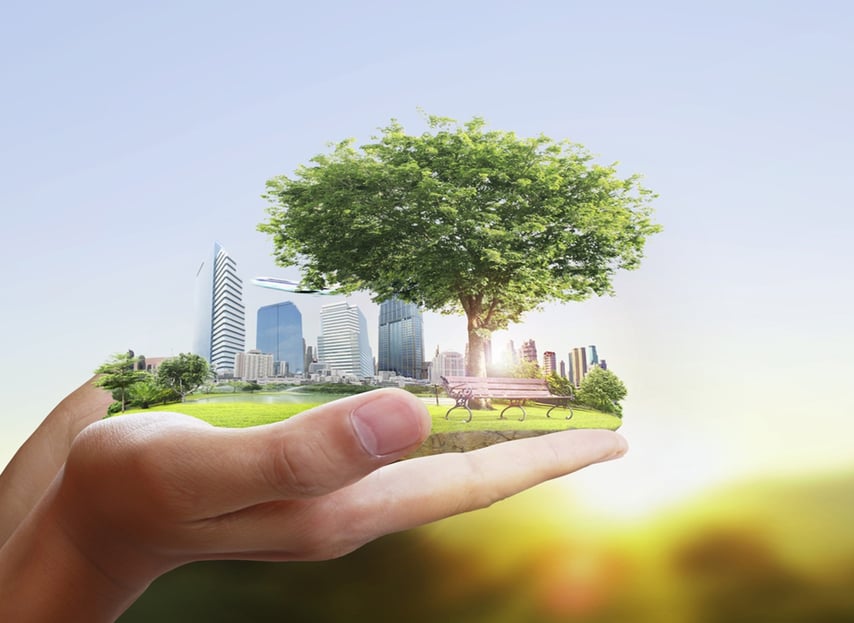 Did you know – according to The Guardian, at least nine companies globally generate a billion dollars or more in revenue annually from sustainable products or services — those products and services that focus on sustainable living and/or are produced sustainably. This includes Unilever, General Electric, Ikea, Tesla, Chipotle, Nike, Toyota, Natura and Whole Foods (with Target expected to join the list in the coming months). Certainly not 'small fry' companies.
This represents a major change in business strategy, which, for years, has seen sustainability as something that costs companies money or, at best, will save them money on energy and water bills. As Freya Williams, CEO of North America for Futerra (a sustainability strategy and communication firm) writes, "For the green giants, sustainability is not about how they save money, but about how they make it. They've shifted sustainability from the bottom to the top line — and that move has had profound implications for sustainability in the context of business. No longer are sustainability and profit at odds; on the contrary, rather than being a drag on profit, sustainability can drive it."
So how can your company do the same?
Create a sustainable living plan
In 2010, Unilever launched its blueprint for sustainable business, dubbed the 'Unilever Sustainable Living Plan'. Sustainable living brands, including Dove, Lifebuoy, Ben & Jerry's and Comfort, "integrated sustainability into the contribution they make to the world and into their products' ingredients and lifecycle," the company says. One of the goals is to halve the environmental footprint of the making and use of Unilever's products by 2020.
The consumer goods giant says about 50 per cent of its growth in 2014 came from sustainable living brands, which also grew at twice the rate of the rest of the business.
Not only are Unilever's sustainable living products more profitable than standard products (by two gross margin points), these products also drive other top-line benefits. This sense of purpose and the company's living plan attracts and retains talent. Unilever is one of LinkedIn's top three most sought-after employers globally and 50 per cent of graduates cite its sustainability credentials as the main reason for wishing to join the company.
Set daring targets with measurable metrics
Between 2005 and 2014, General Electric (GE):
invested $15 billion (R225 billion) in research and development (R&D)
reduced itsGHG emissions by 31 per cent
reduced its freshwater use by 42 per cent.
In 2014, it announced updated targets for Ecomagination: by 2020 it will invest another $10 billion (R150 billion) in clean technology R&D, and to reduce its own greenhouse gas emissions and water usage by 20 per cent.
What's more, the Ecomagination line of products and services has generated more than $200 billion (R2.74 trillion) in revenues since GE started the programme 10 years ago. Revenue totalled $34 billion (R510 billion) in 2014, representing about 30 per cent of total GE sales.
"A key success factor for Ecomagination was that our top management set bold targets [that could be properly measured] for the company in the areas of R&D, revenue targets and reducing our own footprint," says GE spokeperson Josef Skoldeberg.
The next phase for GE's Ecomagination focuses on building partnerships with other-like minded companies, including Walmart, BHP Billiton, Goldman Sachs and Intel to:
improve productivity
reduce impact, and
increase returns.
Example
To reduce energy and water waste in manufacturing, Intel will work with GE to develop advanced manufacturing and digital optimisation techniques to increase resource productivity in manufacturing.
Supply and use (and if you can, develop) products that contribute to sustainability
Ikea says in the 2015 fiscal year, it saw a 29 per cent increase in sales of products that contribute to a more sustainable life at home for consumers. Its entire lighting range is now LED. The company has stated that it wanted to become a resource and energy independent, which means:
helping to transform the industry for its key raw materials (such as cotton and wood)
investing in renewable energy
becoming more efficient in operations and its supply chain.
This means making every product more sustainable while keeping the quality, function, form and affordability.
These businesses show that sustainability can turn a profit. Now that a global climate agreement has been reached (in the form of the Paris Climate Deal), it is forecast that sustainability as business as usual will accelerate.

Adapted from:
http://www.environmentalleader.com/2016/01/07/how-unilever-ge-ikea-turn-a-profit-from-sustainability/