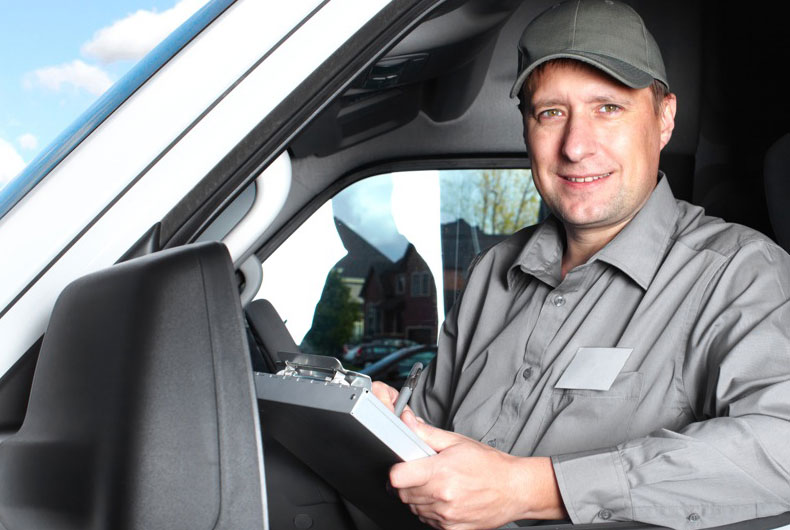 You understand the advantages of using an accredited training school to train your drivers… but where do you start? If this is your first time looking for a training company with the right fit for your drivers' needs, the task could be daunting – and exhausting.
We've done some of the grunt work for you. Below is a checklist of questions to use to assess which training company will work for you and your staff.
Check #1: Does the training school have a well-defined curriculum?
You should be given a combination of classroom training and practical driving time. You will need both of these aspects of learning to get through a driving assessment.
As they say, you can't hit a target that you cannot see, so the ideal school should have a very clearly stated curriculum that lays out the goals and objectives. The school should clearly identify:
units of instruction
the general purpose and content of each unit of instruction
resources that support instruction with training aids, such as video, multi-media, textbooks and simulations.
These should all be appropriate to the ability levels of the trainees and up-to-date editions. Materials should be provided for each individual trainee.
Emphasis should be placed on the many areas that managers may take for granted, assuming the trainer knows and practises proper technique. Examples are the use of:
engine retarders
proper following distance
mirror adjustments
the three-point system
vehicle inspections, and
safe worker behaviour.
It is critical to bridge the gap between what the trainer personally understands to be correct and proven loss prevention strategies, industry best practices and the behaviour your company expects.
Check #2: Is the application process transparent?
There should be enough transparency or openness in the application process, or at least published information, that the school is willing to explain and discuss with prospective students. Does it have clearly-stated goals that are relevant to the needs of students and the transportation industry?
Check #3: Is the driving practice time varied?
Training must include quality classroom, range and driving time, with night driving and one hour behind the wheel at night offered. However, the length of the training day should not be more than ten hours, or more than six consecutive days without a break.
Check #4: Are defensive driving techniques key components of the content?
Trainers need to be defensive driving instructors, plus be trained and tested to determine their proficiency and ability to safely operate a commercial motor vehicle in all manoeuvres and situations that a trainee and experienced driver can be expected to encounter while driving. The trainer must be able to coach the trainee in all aspects of defensive driving, hazard recognition and acting correctly in time.
Check #5: Are the training vehicles in good condition?
The vehicles used for training should be in good mechanical condition and comply with all safety requirements. Also, they should be of adequate size to qualify trainees on the type of equipment they are likely to encounter in the workplace. Ideally, you should be trained on tractor-trailer rigs, with airbrakes and manual transmission.
Check #6: How much does the course rely on online learning/self-study?
Online training and independent study is becoming a larger part of training in every field. There are benefits to using technology-based and remote learning – it can save money, allows a high standard of content, and students can work at their own pace or study around work schedules of unsociable hours.
This is fine as long as the course is not overly dependent on it. Independent and online study should behave as a substitute for more than 34 of the 104 hours of class and range instruction.
Check #7: Are you confident of the trainers' abilities?
The instructors at your prospective school should be fully qualified and knowledgeable about the training curriculum. They should use lesson plans for each session and provide the students with behind-the-wheel procedures that include safety rules for street driving.
Testing for classwork should be used to assess progress for students relating to the course objectives. Range tests should be in place to determine the level of proficiency on fundamental vehicle control skills and routine driving procedures.
Ideally, the trainers should possess a minimum of three years' driving experience, including experience with every season and terrain that your drivers are expected to encounter. For at least the past three years, they should be free of moving violations/convictions, collisions and injuries.
Check #8: Does the testing/assessment meet your company requirements?
Determine the test content and frequency, including driving skill tests. Driving Skill Observation Reports should include, at a minimum:
manoeuvring scores
time(s) of day
total kilometres driven
road and weather conditions
recommendations to improve skills
attitude
safe worker/behaviour evaluation, and
space to write comments and additional observations.
Visit SafetyCloud for world-leading occupational health, safety, and environmental training in South Africa.
Sources:
https://www.truckerstraining.com/guide-selecting-best-cdl-training-school/
http://www.dmv.org/articles/how-to-choose-a-drivers-training-program/
http://www.mixtelematics.co.za/latest-company-news/how-can-driver-training-best-practice-help-my-fleet
http://www.mixtelematics.co.za/latest-company-news/how-to-implement-a-successful-driver-training-programme
https://www.protectiveinsurance.com/blog/blog-post/blog/2016/12/07/train-the-trainer-selecting-training-instructors-for-your-driver-finishing-program