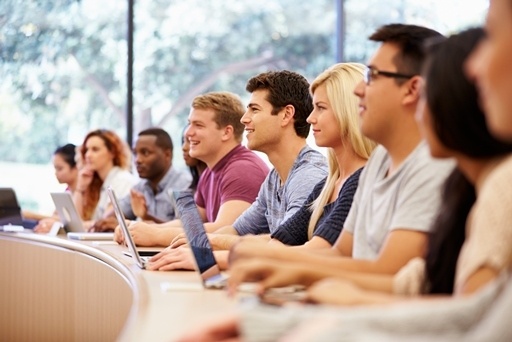 We're now halfway through unpacking the process of rolling out your workplace safety training, and it's time to move on to how to develop your training materials.
You may create a variety of training materials using several different tools during this step. Be creative and mix and match your options to best fit your employees' training needs. While creating materials, always keep in mind two primary concerns:
The things that will help your employees learn most effectively
The learning objectives
Where do I start?
You'll need to follow a syllabus to produce your course materials. Below is a broad guideline of how to compile your course syllabus.
Template: Course syllabus

What's the course about?

(Decide what the course aims to do. For example, you want to give delegates an understanding of how to deal with health and safety issues in the workplace.)

Who should attend?

(Are you expecting entry-level safety officers, or managers and supervisors?)

What prior knowledge should attendees have?

(Decide if attendees will need any prior knowledge or experience or if there's anything you'll need them to prepare for the training. For example, you are running a manual handling course, and you want all attending employees to wear sensible clothing and footwear.)

What will your delegates learn?

(Remember your learning objectives: On successful completion of the course, what should employees be able to do?)

What will you include in your course? What focus areas will you need to cover?

(List the names of the modules that you will include and give an indication of the content of each module and the learning objectives it covers.)

How will you assess the learning outcomes?

(What measures or benchmarks will you use?)

How long is the course?

(Decide how much time you need to give attendees so they understand and absorb the course information thoroughly. This should include any time you use for the end assessment and practical work.)

What will the course be called?

(This is important as it will inform learners of exactly the kind of outcomes they can expect on completion, e.g. fundamentals of a certain piece of legislation, etc.)
Remember how people learn best
When you're developing your training material, you need to keep your attendees in mind. It doesn't matter if you only like teaching using PowerPoint slides and little else. People learn in many different ways, i.e. they want learning that is varied, interactive and fun. The best way for people to learn is to get involved and put into practice what they've been taught.
8 ways to make your course interactive, interesting and even fun
On average, a person's attention span is 20 minutes. Bear this in mind when developing your course material and use a balanced mixture of interactive tools, such as:
Case studies and anecdotes
Ice-breakers
Quizzes
Visual aids
Games
DVDs
Toolbox talks
Interactive tools
How to develop your presentation
Remember – the presentation is there to support you, not to replace you. Develop your slides to reinforce what you're saying, not to repeat it. You also need to:
remember your course level
use a clear font that is easy to read
keep your text size above 30 pts
avoid long sentences and don't use too many words a slide
choose your colours and backgrounds carefully (contrasting colours work well)
make use of good graphics and images
animation is a good tool
keep in mind the individual needs of trainees (e.g. one with visual impairment. A pre-questionnaire can help you establish individual needs)
your logo needs to be clear and consistent but mustn't clutter your slides.
Designing your trainee workbook
Use a font type that's clear and easy to read – make sure the text isn't too small and that you don't have too much on one page.
Write in plain English – tell employees what they need to know and do.
Don't overload them with too much theory or technical information – write the workbook on a practical level.
Use lots of visuals – this will make the book more interesting.
Add in trainee activities and include space for employees to write their own notes. Remember – if you're including activities in a distance learning course, you'll need to think about how the learner will know if they've answered correctly. It's useful to add the answers to the back of the workbook.
Include case studies and anecdotes.
Include interesting facts and figures where relevant.
Add in a section where learners can list action points for their return to work.
Consider outlining the key learning points at the start of each module, and finish each module with a summary page.
Add a reference list or a list for further reading. This could point learners to relevant websites or books to refer to once they are back at work.
Include space for learners to complete assignments or self-study assessment checks – particularly for distance learning courses where you will need to review and assess.
Finally, don't forget to include a contents page, page numbers and dividers; this will make the workbook much easier for your learners to navigate.
Sources:
file:///C:/Users/nadia.pisanti/Downloads/Training%20Guidance%20Book%20V2%20August%202014.pdf
http://blog.convergencetraining.com/how-to-create-an-effective-training-program-8-steps-to-success
http://www.worksafe.vic.gov.au/forms-and-publications/forms-and-publications/employee-health-and-safety-training
http://www.acc.co.nz/PRD_EXT_CSMP/groups/external_ip/documents/publications_promotion/wcm000924.pdf
http://www.startupdonut.co.uk/startup/employees/people-management/how-to-identify-training-needs