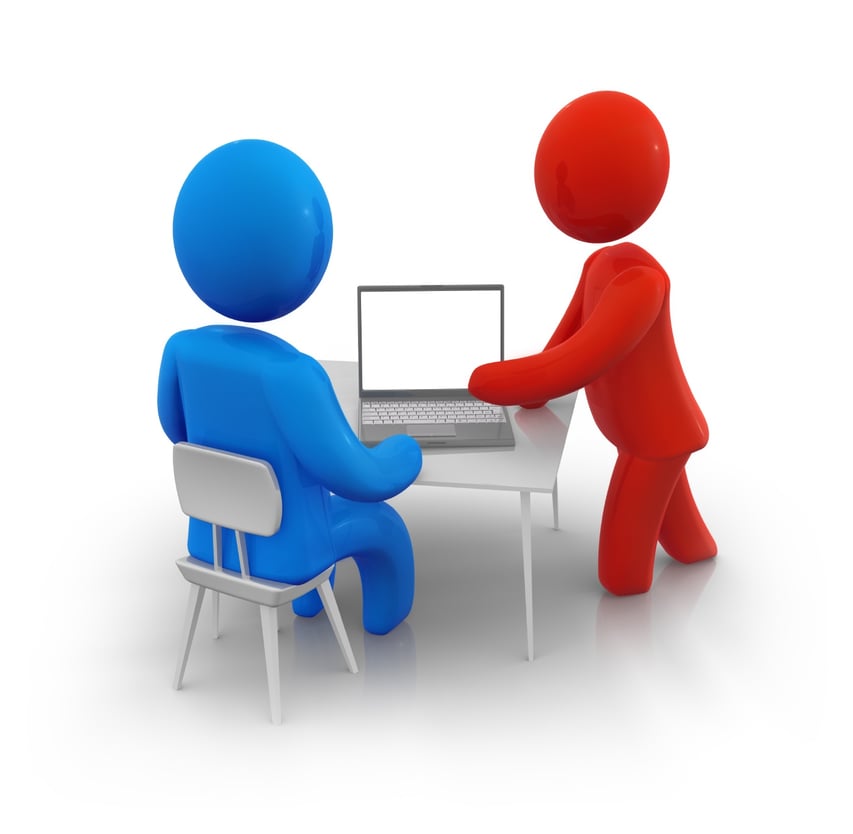 In today's economic climate, with all the pressures of running a business, upskilling your team is probably the last thing on your mind, especially as it means parting with money you might think is better used elsewhere. However, studies have shown that investing in corporate training can have enormous long-term benefits for you and your organisation. Upskilling is simply training that allows your workers to do their jobs – but better.
We know it's a big commitment as a company to reskill an existing worker, especially if they are already facing a high work load. At the same time, individuals who are already well established in their careers may be hesitant about embarking on a new qualification.
While these are legitimate concerns, there are still plenty of reasons to pursue this opportunity.
Remember: You shouldn't implement training and upskilling for its own sake. For it to have any value, you need to make sure it is both practical and relevant to the tasks your employees are doing. Today's worker possesses intrinsic knowledge and understanding of what will work best for them when it comes to perfecting their skills. As an employer, you stand to make an ally out of them by aiding them in that venture. This is how you benefit.
So, with that in mind, here's why investing in your workforce is worth the consideration.
It increases productivity
This is a no-brainer: upskilling your employees enables them to do more in skilled spaces without you needing to hire an expert to do it. They will also spend less time 'figuring' things out and more time actually executing tasks.
Upskilling reduces the production error rate, as well as the time employees take to complete tasks. This yields a faster turnaround time and increases your employee's performance. Essentially, this creates room for more work, and more work means more money.
Also, once one of your team members receives training and understands what they need to do, they can spend more time being creative and developing ideas and strategies in that space, because they have a better understanding of what that space is capable of.
Your business grows
If your business has been around for longer than a year, you know that things don't always turn out the way you expected – for better or worse. For example, you may have started out only offering auditing services, but client demand has meant you've needed to expand your offering to include in-house training.
This means that either you need to outsource those services, or someone else in your company needs to do it. If you don't expand here, you could lose valuable business. Find a candidate amongst your staff with the capacity and aptitude, and train them in the skills they need. This will save you money in the long run and boost your business, not to mention that it will greatly enhance the value of your products.
Your employees are happier
Investing in employees makes them feel valued and gives them a chance to offer something more than their current capabilities. Empowering them with training allows them to see that you acknowledge their worth and appreciate their challenges in the workspace. One of the key elements in training is motivating your employees to stay with you, inspiring a sense of loyalty in them – and this is really where upskilling can benefit you. Teaching people new and higher-level skills, which equips them to take on more responsible tasks and get a higher salary, is one of the biggest incentives to continue working for a particular company.
A study found that 57% of employees would like additional skills training to progress further in their current company. In a culture where job turnover is extremely high, loyalty is worth investing in.
Upskilling also cultivates a culture of achievement and healthy competition – if your team notices that you are putting money and time into growing employees with a strong work ethic, and who show an eagerness to learn, others will begin putting in extra effort too. Employees win because they feel valued, you win because you make more money.
Previous experience can count towards the process
Depending on a worker's background, they may be able to count their previous experiences towards a future qualification. By factoring in any work experience that an employee may already have, it is possible to move through an apprenticeship process faster, and skip over foundation skills training.
This wealth of experience can also be a good reason to pursue an apprenticeship in the first place, with this training offering workers a way to formalise the experiences they already have. If employees have years of experience working in a specific trade but don't have a qualification to reflect that, pursuing an apprenticeship can fill this gap.
New employees will immediately see potential for growth
More new employees who apply to work at your company will know that there is a great chance of them learning what they need to develop a rewarding career.
Governments will often subsidise certain training
Some countries actively encourage businesses to upskill their workers by offering incentive schemes for certain accredited training. This means that depending on the training your employee undergoes, you may receive some of the money you've used to fund the cost of that training back.
It creates a learning culture
It has been shown that an organisation that creates a learning culture will encourage continual learning, which will lead to greater success as you will avoid overloading staff with information at a set time (e.g. an annual training session).
Sources:
http://www.myupskilling.com.my/benefits-of-training-and-upskilling-your-employees/
http://shiftone.co.za/3-benefits-of-upskilling-your-team/
http://www.busyatwork.com.au/news/what-are-the-advantages-of-upskilling-your-workforce
http://www.performhr.com.au/blog/Upskilling-Staff