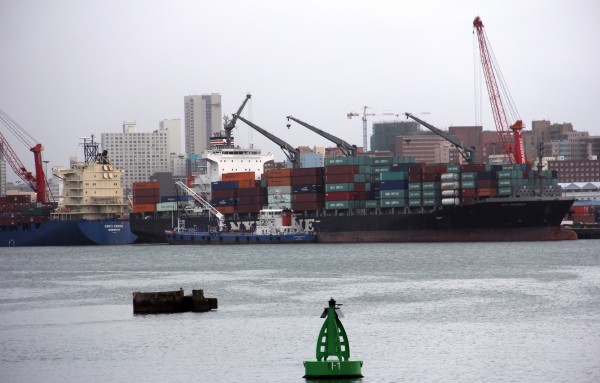 On Friday 17 February, six men were killed and several others injured in a freak accident on Bayhead Road in the Port of Durban on Friday. Three contract workers from the Department of Public Works had been working in a sewer pit within the base when they alerted members to a gas leak near the bluff. Three SANDF members tried to help the trapped contractors, but they too died from inhaling what initial reports are saying was methane gas.
As investigations to the cause are underway, let us look at the ways to both prevent gas leaks in the workplace, and what we can do to detect – and react to – them in time to prevent similar such tragedies.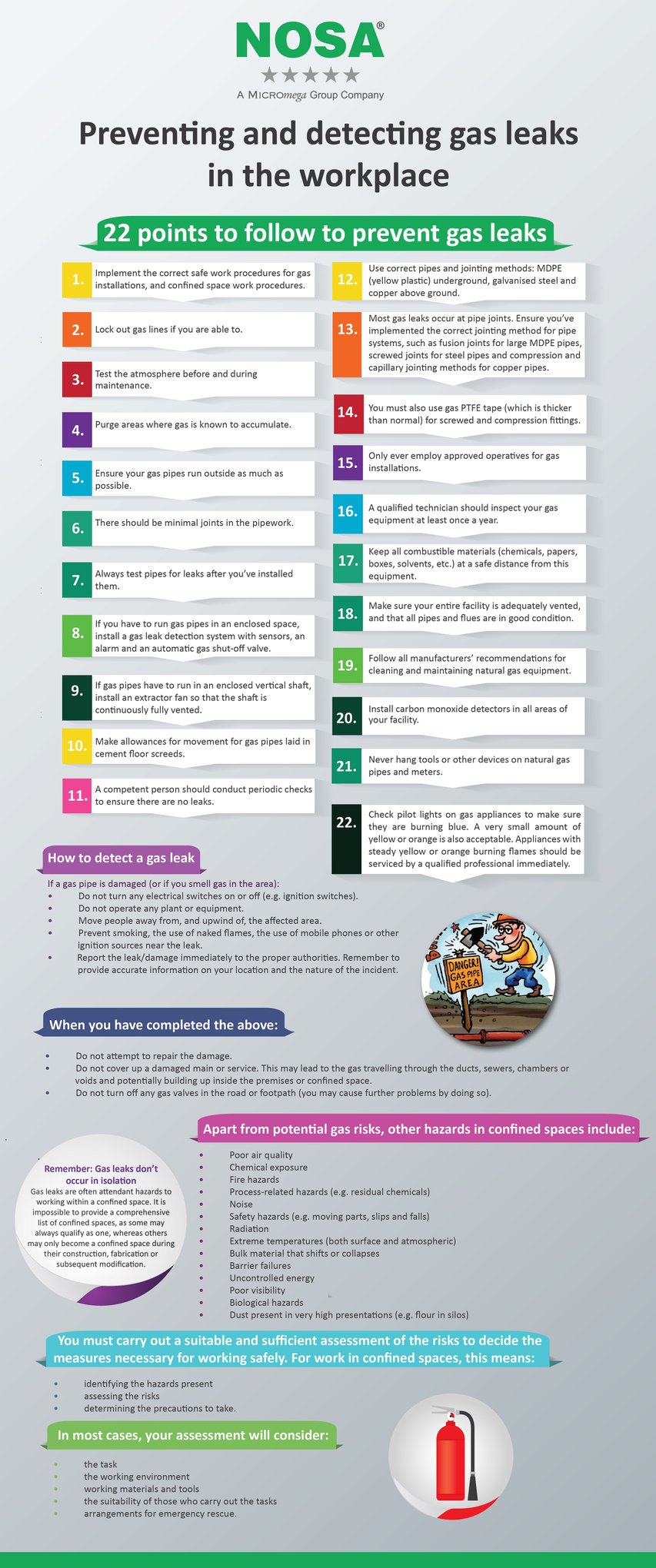 22 points to follow to prevent gas leaks
Implement the correct safe work procedures for gas installations, and confined space work procedures.
Lock out gas lines if you are able to.
Test the atmosphere before and during maintenance.
Purge areas where gas is known to accumulate.
Ensure your gas pipes run outside as much as possible.
There should be minimal joints in the pipework.
Always test pipes for leaks after you've installed them.
If you have to run gas pipes in an enclosed space, install a gas leak detection system with sensors, an alarm and an automatic gas shut-off valve.
If gas pipes have to run in an enclosed vertical shaft, install an extractor fan so that the shaft is continuously fully vented.
Make allowances for movement for gas pipes laid in cement floor screeds.
A competent person should conduct periodic checks to ensure there are no leaks.
Use correct pipes and jointing methods: MDPE (yellow plastic) underground, galvanised steel and copper above ground.
Most gas leaks occur at pipe joints. Ensure you've implemented the correct jointing method for pipe system, such as fusion joints for large MDPE pipes, screwed joints for steel pipes and compression and capillary jointing methods for copper pipes.
You must also use gas PTFE tape (which is thicker than normal) for screwed and compression fittings.
Only ever employ approved operatives for gas installations.
A qualified technician should inspect your gas equipment at least once a year.
Keep all combustible materials (chemicals, papers, boxes, solvents, etc.) at a safe distance from this equipment.
Make sure your entire facility is adequately vented, and that all pipes and flues are in good condition.
Follow all manufacturers' recommendations for cleaning and maintaining natural gas equipment.
Install carbon monoxide detectors in all areas of your facility.
Never hang tools or other devices on natural gas pipes and meters.
Check pilot lights on gas appliances to make sure they are burning blue. A very small amount of yellow or orange is also acceptable. Appliances with steady yellow or orange burning flames should be serviced by a qualified professional immediately.
How to detect a gas leak
If a gas pipe is damaged (or if you smell gas in the area):
Do not turn any electrical switches on or off (e.g. ignition switches).
Do not operate any plant or equipment.
Move people away from, and upwind of, the affected area.
Prevent smoking, the use of naked flames, the use of mobile phones or other ignition sources near the leak.
Report the leak/damage immediately to the proper authorities. Remember to provide accurate information on your location and the nature of the incident.
When you have completed the above:
Do not attempt to repair the damage.
Do not cover up a damaged main or service. This may lead to the gas travelling through the ducts, sewers, chambers or voids and potentially building up inside the premises or confined space.
Do not turn off any gas valves in the road or footpath (you may cause further problems by doing so).
Remember: Gas leaks don't occur in isolation
Gas leaks are often attendant hazards to working within a confined space. It is impossible to provide a comprehensive list of confined spaces, as some may always qualify as one, whereas others may only become a confined space during their construction, fabrication or subsequent modification.
Apart from potential gas risks, other hazards in confined spaces include:
Poor air quality
Chemical exposure
Fire hazards
Process-related hazards (e.g. residual chemicals)
Noise
Safety hazards (e.g. moving parts, slips and falls)
Radiation
Extreme temperatures (both surface and atmospheric)
Bulk material that shifts or collapses
Barrier failures
Uncontrolled energy
Poor visibility
Biological hazards
Dust present in very high presentations (e.g. flour in silos)
You must carry out a suitable and sufficient assessment of the risks to decide the measures necessary for working safely. For work in confined spaces, this means:
identifying the hazards present
assessing the risks
determining the precautions to take.
In most cases, your assessment will consider:
the task
the working environment
working materials and tools
the suitability of those who carry out the tasks
arrangements for emergency rescue.
Sources:
http://www.news24.com/SouthAfrica/News/6-men-die-in-freak-accident-at-durban-harbour-20170217
https://www.ecr.co.za/news/news/breaking-durban-harbour-freak-accident-claims-six-lives/
http://www.arca53.dsl.pipex.com/index_files/gasleak.htm
https://www.njng.com/pdf/0609-Business.pdf
http://www.gasnetworks.ie/en-IE/Safety/Dial-Before-You-Dig/What-to-do-in-the-event-of-a-gas-leak/